My second ceramic project. This collection plays with color combinations using 2 clays.
Clay: Navajo Wheel
Glaze: Amaco Velvet Electric Blue underglaze with clear gloss glaze
Nesting bowls.
Thrown, trimmed, smoothed.
Ready for the first bisque fire.
Dripped blue underglaze onto the bowl interior while spinning on the wheel.
Glossy clear coat on top gives the final color on the upper right of the color chip.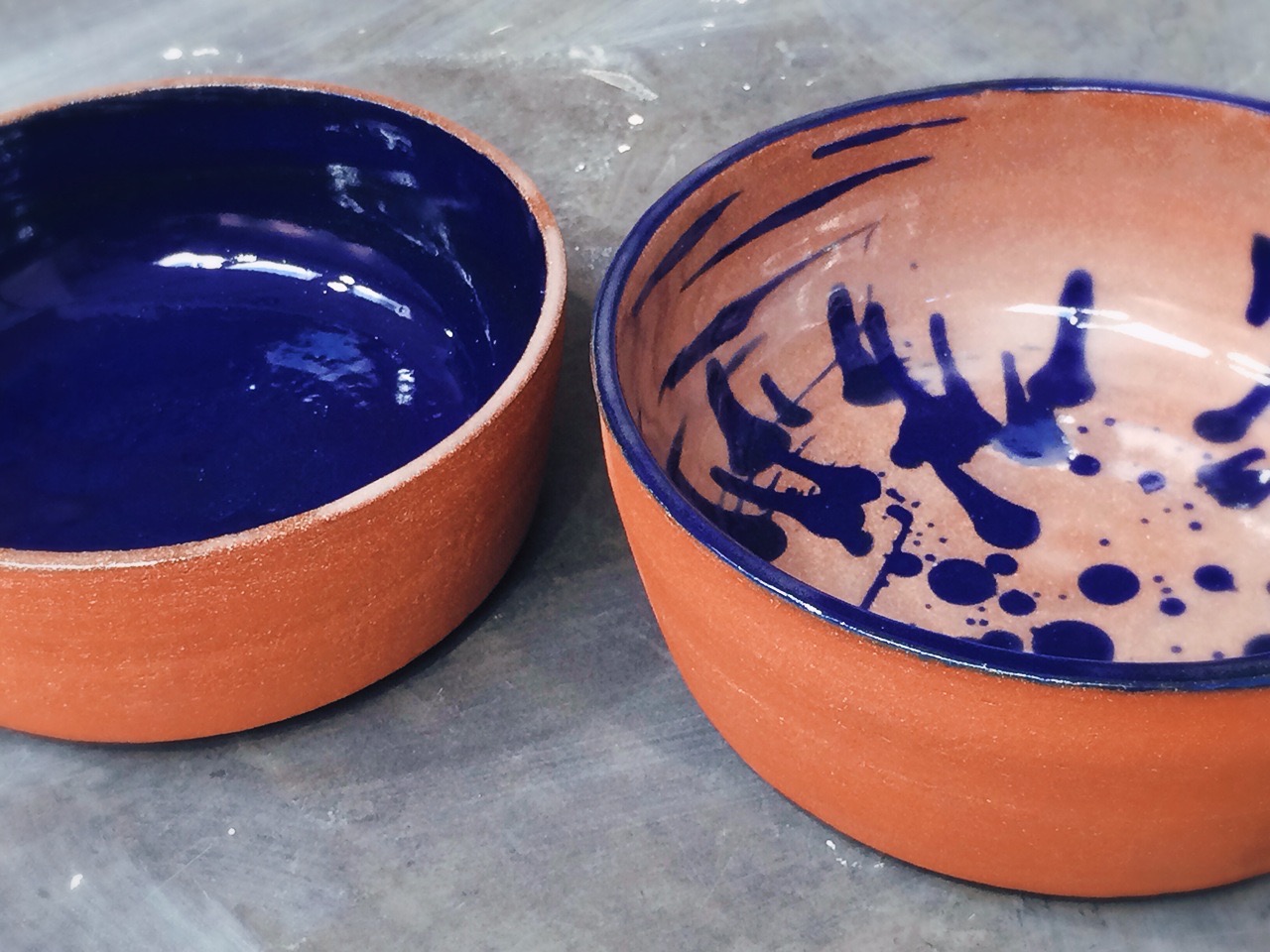 Sides left unglazed to expose the natural terracotta color and its naturally warm tactile feel.
Clay: Navajo Wheel, Bmix
Glaze: Various underglaze and glaze colors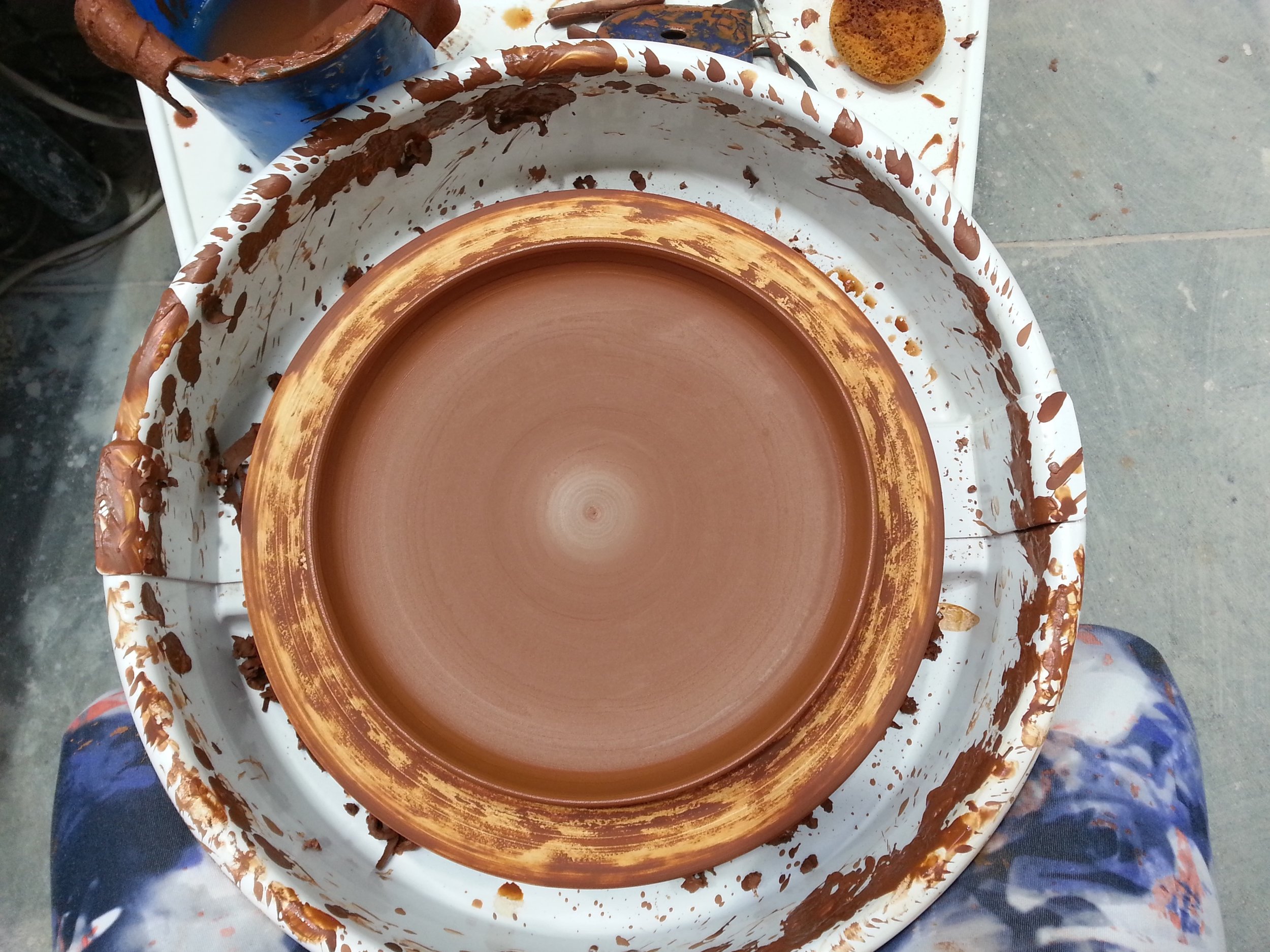 Throwing on the wheel.
Rimless plates have maximum usable surface area.
Navajo Wheel clay color test tiles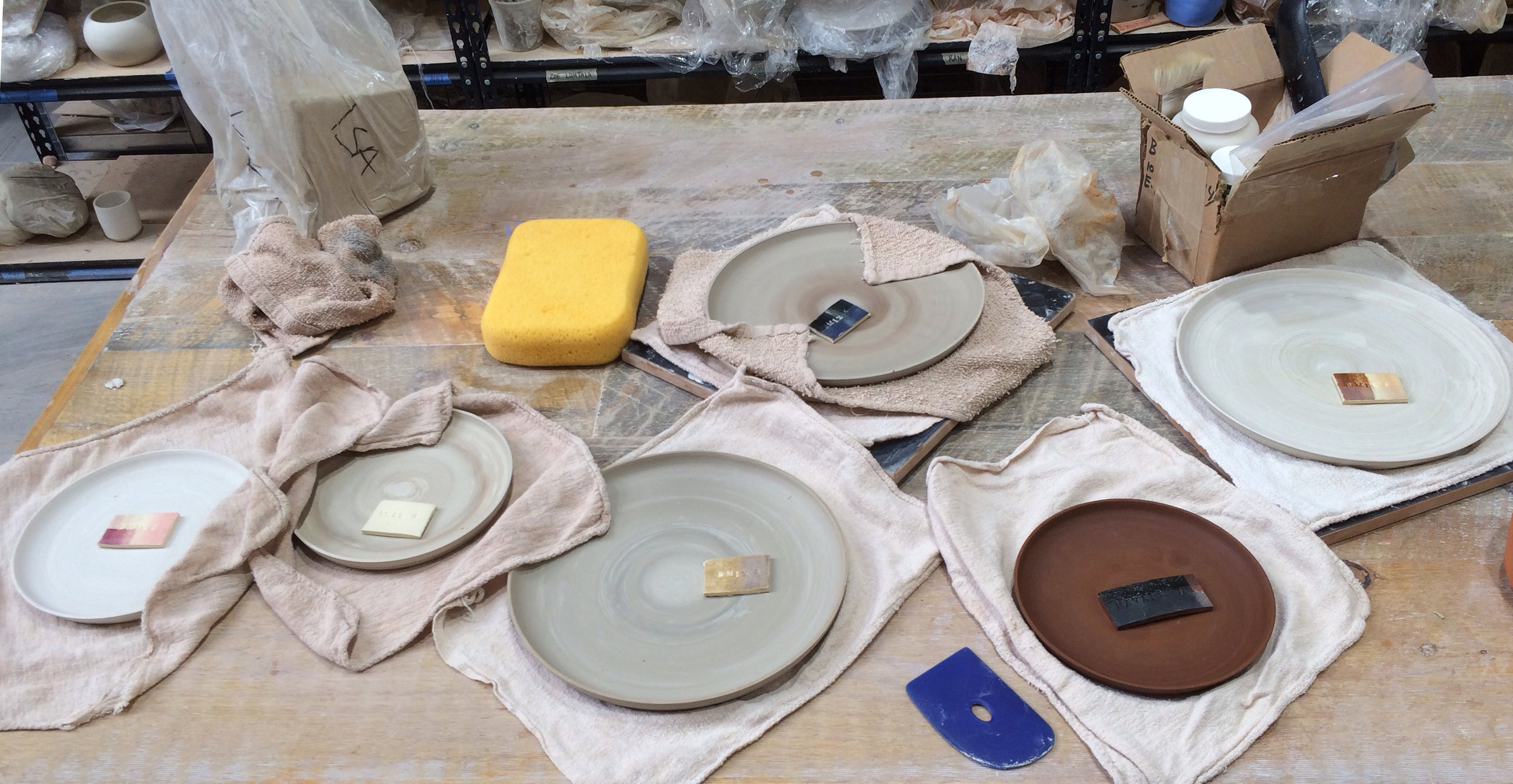 colors made to mix & match